If nothing else, at least I can tell my kids — when they're old enough to care — that I got to live my dream, even if it was only briefly.
They probably won't actually care, but it'll be a great yarn for me to weave while sloshed at their teenage year birthday parties … hopefully scaring off potential suitors in the process.
First thing is first: My direct messages and emails have been an absolute debacle since Wednesday. Between nice sentiments, to inquiries, to not so subtle suggestions, I have not been able to get back to everyone. Sorry for that. This is why I'm writing this.
Second thing second: If as many people who have reached out over the last several days were a little more supportive of my work when I had work to publish, maybe I wouldn't be writing this. (I kid … maybe)
Wednesday was a cold reminder that many of the people who enjoy content distributed on digital platforms take it for granted, only realizing something they feel entitled to can come at a price if not fully supported. Am I, or other unemployed writers, that price? Partly, though there's more to it than that (and not something I care to write about at the moment).
This is not a boo-hoo, woe-is-me situation. The last thing I wrote on this fine, rarely written on blog, was about the layoffs at ESPN and how the realization sank in that I was likely next in line to have my role in this industry taken away.
Unlike that piece, this post is being scribbled not like it is a diary, but just to catch everyone up to speed so I don't have to explain the situation a few dozen times over. Selfishly, this will be the last I speak on it. I mean, it isn't fun to tell people the how/why/what of awakening from your dream and it unlikely being something you can reattain.
That screen shot above is from an Awful Announcing piece about the layoffs that happened at FanRag Sports. You can read that right here. I jam that in here for two reasons. Mostly to breakup a 1,400 word post. The other, to have a laugh at my own expense: "prominent basketball writer like Nardone" is something I wish I to be. No matter. I will 100 percent be using that as the header to my cover letters for jobs moving forward.
FanRag Sports was a great place to write and work. The people, the vision, the content made, were everything I wanted to be surrounded by when I started this decade long journey in the world of covering unpaid laborers for a living.
I have no regrets.
Tommy Stokke, Jaime Eisner, Keith Kinney, Andrew Kuhla, Jason Patt, Kristian Shark Murderer (I'm too lazy to look up the correct spelling of your last name. Sorry Kristian), and so on, were all great to work with. Many others, too, but you get the point and have likely skipped over the "Joe names people he's worked with" section of the post.
It is important to stress that, as a lot of the people who have reached out wanted to assign blame. While the sentiment is nearly always rooted with good intentions, the idea that FanRag Sports did me wrong is completely inaccurate.
Without using specific examples, it was nice to get the "but you put out excellent work" or "I can't believe they would let you go because…" messages. Sincerely, it was. I love myself some validation via too nice personal messages. Inject that shit in my veins. I'm not above feeling better about my work or myself by way of possibly inaccurate and only-being-said-to-soften the blow words.
I'm insecure. Secure me, Friendly DM'ers.
That's not why my position was terminated. It was a business decision made by those there. To be completely honest, I actually get it to a degree. Do I love it? Of course not. But this was nothing personal on either end. Sometimes life is about the devil in the details and not about the quality of the devil's work — or something. Horrible, bad attempt at a joke, but don't worry about it making sense or the semantics of that entire line … I AM NOT EDITING A RANDOM BLOG POST.
Stream of conscious til I die.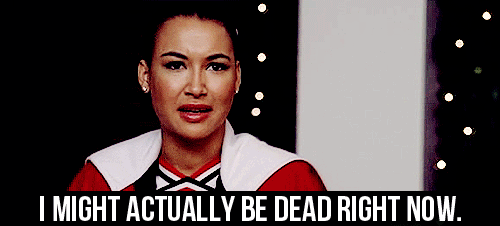 FanRag Sports, at least from my point of view and during my time there, is everything people CLAIM they wanted from a sports network. It is also what I wanted. Original content, journalism all over, some fun writers here and analytical folk over there, etc.
It wasn't a fan site. It wasn't run by people out of the industry (the day-to-day was, and is, ran by media folk). It was a place that cared about putting out quality original work, developing homegrown talent and bringing in some name-brand folk who were causalities off layoffs elsewhere.
It was about growth, helping, caring, development, and so much more. I ONLY have nice things to say about my time there.
Maybe I am still too emotionally invested, but I always viewed FanRag Sports as the safe haven for people in this business who didn't want to go chase thousands and thousands of readers for pennies. It was meant to be a destination for readers, too. We wanted to use our — and somehow this is abnormal — approach of paying quality wages to help bring consistent quality work to light so die-hard college basketball fans had a place to catch up on whatever.
Maybe, hopefully not, it was too ambitious.
For me personally, this becomes a chicken/egg situation. Did I, as a College Basketball Content Manager and writer, fail in providing readers with enough reason to make the FRS CBB section a daily destination for consumers? Or did readers fail to figure out the FRS CBB section was worthy of a daily read?
Between Jon Rothstein, Kyle Kensing, Mark Carroll, Tom Shanahan, Nathan Giese, Raphielle Johnson, and so many more (there have been a lot of good ones), I'd love to say "readers failed us." I would love to — and, deep down, I do believe some of that is true — but it is actually much more simple than that.
It is really, really hard to change people's reading habits. If you're a college basketball fan, and you like how CBS or NBC covers it (or whoever else for that matter), it was never going to matter the features we wrote or the news we broke — readers weren't going to make us a part of their daily routine because they had no room in it for us.
At least not so consistently that our "unknown writers" would become knowns and must-reads, even if I believe some are worthy of that kind status in the industry (I no longer work there and have zero reason to blow smoke up your hairy arse, so know I mean this, but my good god did many of you miss out on unreal features and editorials).
That is an opinion, and I hope I'm wrong about the idea of not being able to change reader habits. I'm rooting for the pay-for-content models to succeed as if they are all my unborn children.
Anyway, from right before the 2015-16 season up until the 2016-17 Final Four, I would put our staff's work alongside pretty much every network's in the industry and feel really good about how it matched up. And yet, here I am, writing on this here personal blog about not being employed there anymore.
As much as I love this industry, do I ever hate how awful it can be when you hit the lows.
As for what's next … the hell if I know?
Outside of the nice folk who said nice things to me after I announced my unemployment, also came a handful of job offers. Some were better than others, I'm still weighing the appeal on some of those, and I've even applied — GASP — to a position outside of the industry completely.
We'll see.
I have no idea what I am going to do next. Hell, I have no idea what I want to do next. Part of me thinks I should freelance at a few places and start a niche CBB site behind a paywall, while another part wants me to just quit completely, with a weird section fearing everything and just wanting to cower in a corner to count my blessings instead of facing the reality that is being a without work Internet Scribbler.
Also, there's the part of me — and this has been the largest — that has been staring at my emails as if it'll make great opportunities magically appear.
To recap:
I loved my time at FRS.
FRS is NOT to blame.
I love this industry.
I hate it.
But man, I do really love it.
No idea what's next.
Support your favorite writers for real because they don't exist without you.
You don't get great work without supporting it.
The end?
Hopefully that clears it all up.